Home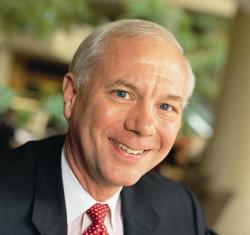 Welcome to David M. Rowe Risk Advisory. We are a risk management consultancy specializing in board orientation and board advisory related to financial risk management. Our practice is focused primarily on commercial and investment banks capital markets activities. We also provide support for management of financial risk technology and vendor relationships.
Our website includes an extensive set of articles and interviews related to these issues mostly published from late 1999 to late 2015. Please feel free to review this material and contact us if you would like more information about our services. Although I opted for semi-retirement in late 2015, I will consider engagements that strike me as interesting and worthwhile.
Most Recent Risk Magazine Column
November 2015 - And so farewell
After more than 16 years, I have decided to stop down from my role as the monthly Risk Analysis columnist at Risk magazine. My final column takes a personal look back at the issues and events that have shaped risk management during this period.
(If you have difficulty viewing this column in certain web browsers, please save the file and open it with Adobe Reader or Adobe Acrobat.)
July 2014 - Risk Management Beyond VaR and Emerging Technologies
This Misys whitepaper discusses how I believe the convergence of multiple technology trends is poised to revolutionize enterprise-wide risk management.
Clicking on this link will take you to the Misys website. You will be required to enter your details and the paper will be sent to the e-mail address you provide.