Home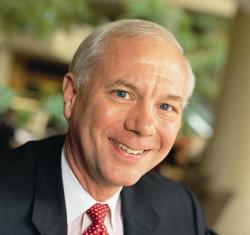 Welcome to David M. Rowe Risk Advisory. We are a risk management consultancy specializing in board orientation and board advisory related to financial risk management. Our practice is focused primarily on commercial and investment banks capital markets activities. We also provide support for management of financial risk technology and vendor relationships.
Our website includes an extensive set of articles and interviews related to these issues mostly published from late 1999 to late 2015. Please feel free to review this material and contact us if you would like more information about our services. Although I opted for semi-retirement in late 2015, I will consider engagements that strike me as interesting and worthwhile.
February 2019 - My book excerpt in the PRMIA Intelligent Risk Quarterly
An excerpt from my book, An Insider's Guide to Risk Management, appeared in the latest quarterly issue of the PRMIA newsletter Intelligent Risk. It discusses the unavoidable trade-off in time series research where more data can reduce estimation errors but also opens greater possibility for the malign statistical influence of structural change.
GARP Podcast
I recently recorded a 30 minute podcast with Jeff Kutler Executive Editor at GARP. We discuss a wide range of risk management themes based on the material in my new book.
December 2018 - Consolidated Insights on Risk Management in My New Book
An Insider's Guide to Risk Management - Relearning the Lessons of the Global Financial Crisis
I recently published my first book which synthesizes the fundamental lessons I have learned in a 42 year career spent at the intersection of economic and financial analysis with computer information technology. I am delighted to have received the following two endorsements.
As memories of the Global Financial Crisis begin to fade, David Rowe's book is a timely reminder of the need to expand risk management beyond purely technical analysis to broader consideration of social, organizational, political and technological issues.
Alan Greenspan
Former Chairman of the Federal Reserve Board
This book is a broad ranging critique of risk management that should be required reading for all Chief Risk Officers and their staff. Whether they are new to their role or seasoned professionals tested by the unexpected, risk managers will gain valuable insights into the science and practice of their chosen field.
David Rowe has selected topics drawn from his years in the trenches where he applied his technical expertise and common sense to close potentially dangerous gaps in risk management analytics, assumptions and systems. Every chapter offers real world examples and insights into both the value and the limitations of common risk measures and processes and how some of these contributed to the Global Financial Crisis. The book impresses upon readers the need to broaden their perspective based on experience, healthy skepticism and common sense.
David Martens
Former CRO of the Federal Home Loan Bank of San Francisco
The book is available in print from both Amazon and Barnes & Noble. It also is available (at considerably lower cost) as an eBook in Apple iBook, Kindle and Nook formats.